If you want to add Life to your Google Virtual Tour you can use the Free Spin App to add Auto-Rotation to your tour, and then easily generate an embed code for your webpage.
Click here to go to the Free Spin App and click the '+' Button to open the Search & Embed Form: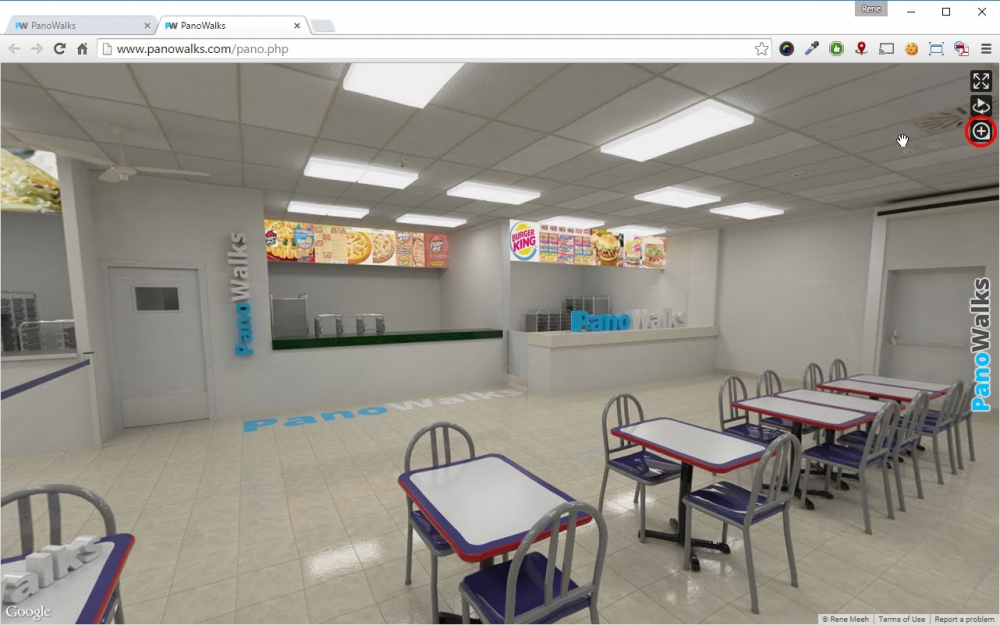 Paste your 22 character Panorama ID or the COMPLETE URL from Google Maps and click 'Update Panorama'
or
Click 'Search':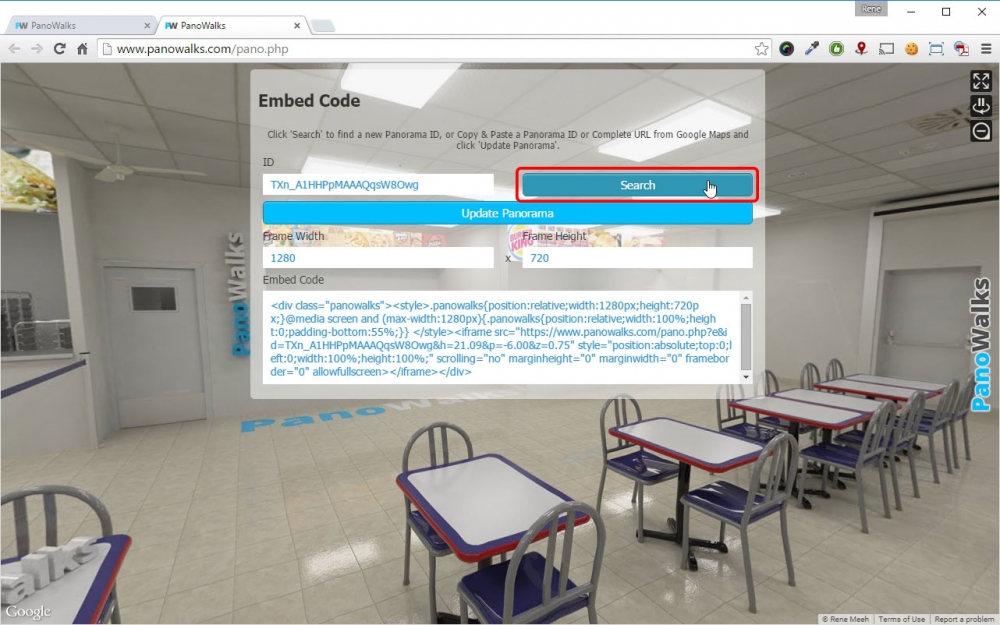 Then click the red 'Map' Button: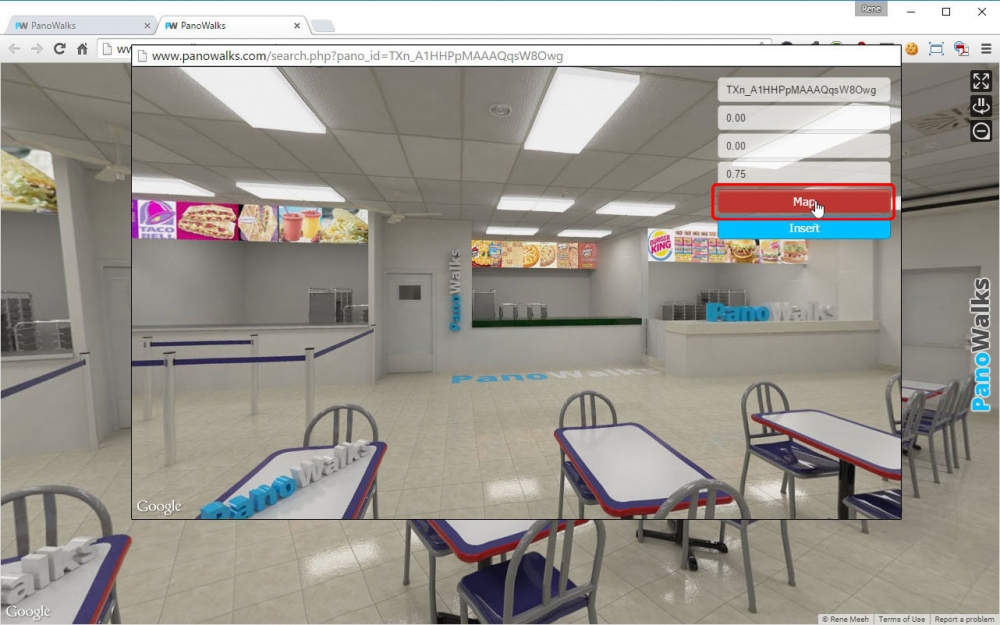 1.Type your Business Name and 2.Click on one of the Search results in the Drop-down List: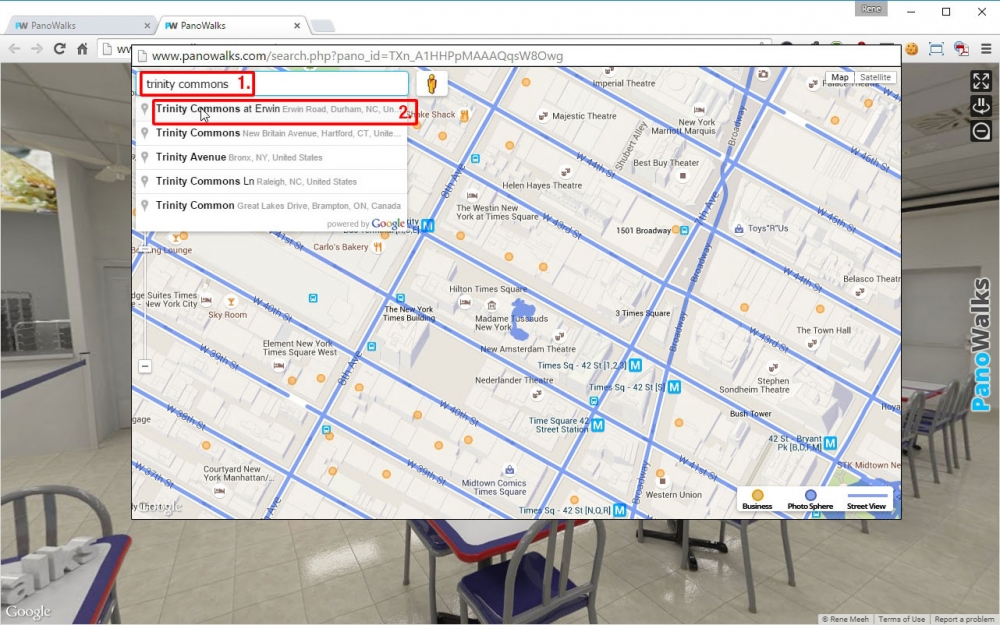 In the new window click on the yellow dot in the center of the map. If you don't see a yellow dot try to zoom into or out of the map with your scroll wheel: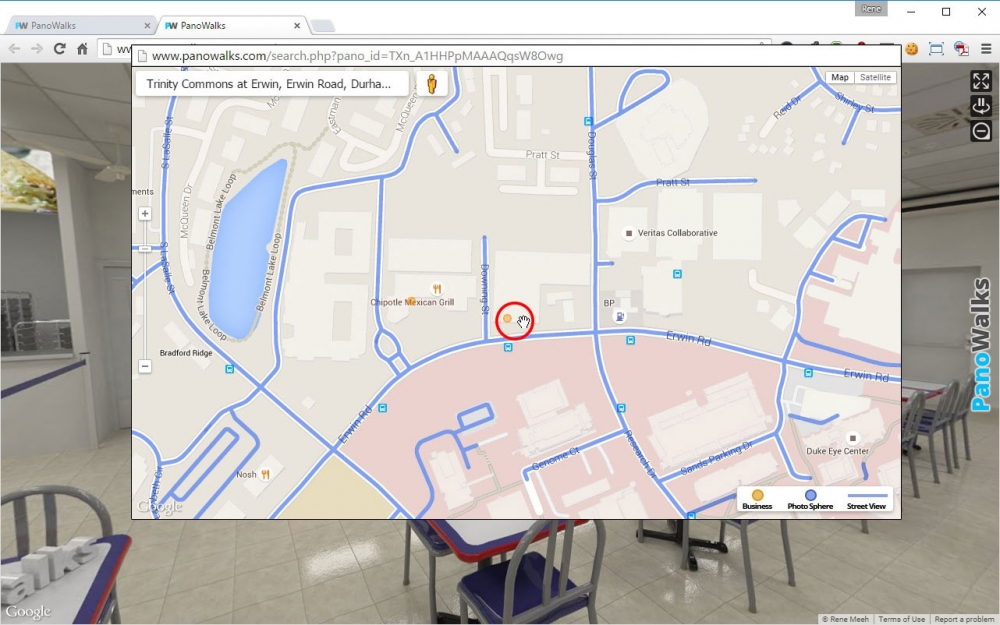 Your selected Panorama will open indicating the current Panorama ID. Click 'Insert':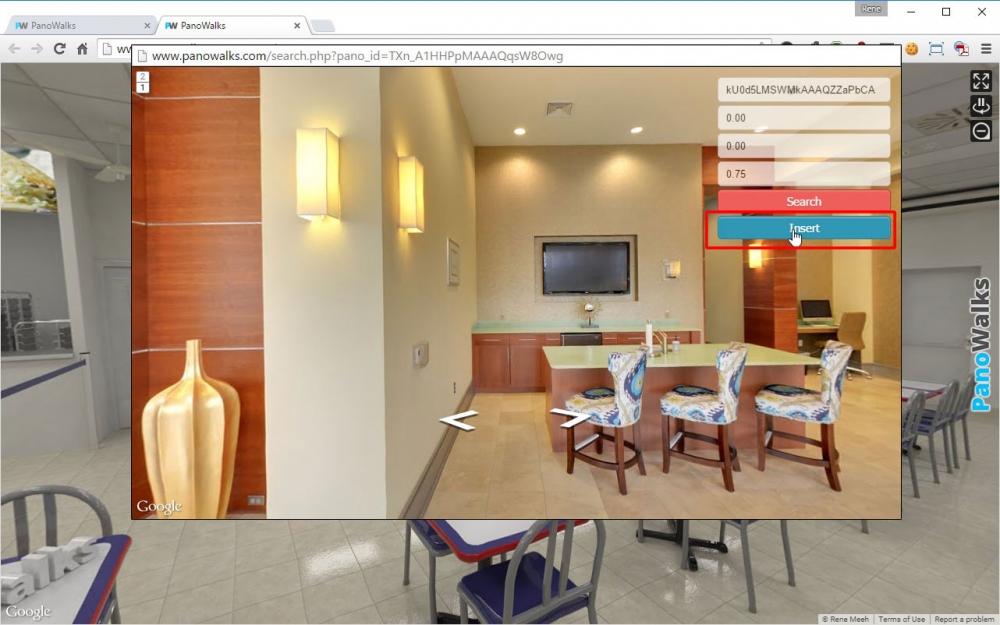 Your new Panorama ID will be transferred to the main window. Click 'Update Panorama' to confirm your Selection.
And you will see your Tour updated with the Auto-Rotation Feature.
Click the 'Pause' Button the stop AutoSpin, adjust your viewing angle and zoom value and click the '+' Button one last time: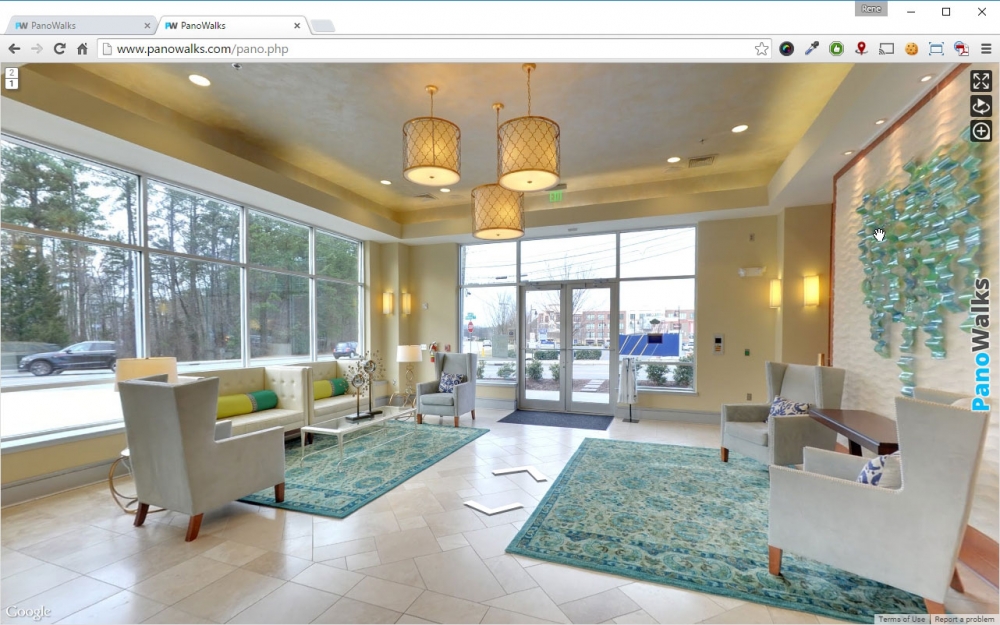 1. Adjust the maximum width and height of your IFrame and 2. copy the code for your AutoSpin Panorama to your webpage.